Universal Intelligence Estimate
Annals of Intelligence
Volume 1
The Covert Comic
<![if !vml]>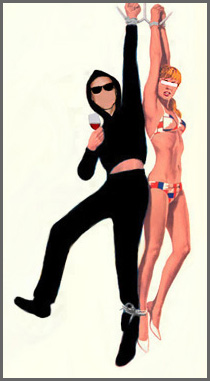 <![endif]>
The following information is classified Eyes Only. The lenses of your eyes are permitted to focus light containing the image of this information onto photoreceptor cells inside your retinas, but said cells are not permitted to generate neural impulses based on said light, insofar as those neural impulses result in understanding.
*
Ignorance is blissinformation.
*
Secret 321.0. A triple agent is more dangerous than a double agent, a double agent is more dangerous than an agent, and so on.
*
Secret 41026092. The situation aspires to its intelligence estimate.
*
I bet when terrorists extend the deadline for executing their hostages, the hostages are like "Yeah! Deadline extended! WOOHOOOOO!!!"
Then the terrorists point their guns at the hostages and scream at them to be quiet.
… But when the terrorists aren't looking, I bet the hostages pump their fists and whisper "Yesssss!!!"
*
Contrary to popular perception, HUMINT is not acquired by means of sex, though you can get it from sitting on a public toilet.
*
Oh what an encrypted file we create, when truth we endeavor to relate.
*
SpookSpeak. Secrete v. 1. (Biology) To conceal or covertly purloin. 2. (CIA) To cause to ooze from one's body.
*
Let's not do something we'll regret later. Let's do it now!
*
Metal filing cabinets are coming back. And this time they're angry.
*
If secrecy is the beginning of tyranny, declassification is its apotheosis.
*
To actually know one's ass from a hole in the ground is to appreciate that the difference is mostly cosmetic.
*
Join the CIA and CIA the world! – CIA recruiting poster (proposed)
<![if !vml]>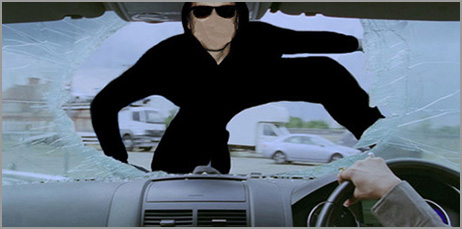 <![endif]>
Secret 71910151. A story with legs usually involves legs with a story.
*
Transparent is the new black.
*
There's the Central Intelligence Agency, and there's the f***ing CIA. I work for the latter organization.
*
My operational cover won't withstand scrutiny. It starts blushing and giggling every time.
*
Necessity is the mother-in-law of patents.
*
Sunday at Mass our priest spoke about divine agency. Couldn't tell whether he was referring to CIA or NSA.
*
Reason, too, can dance. It just always dances the robot.
*
Actually, you can handle the truth, provided you wear low lint monofilament polyvinyl chloride dotted nylon gloves.
*
Name: John Alejandro King
Occupation: CIA officer
Favorite quote: Knowledge is power.
Favorite song: 'Fight the Power'
*
98 out of every 100 ninjas today are employed serving restraining orders against the other two.
*
Conductance is utile.
*
If you need anything, just let me no.
*
As one acquainted with Chinese culture, I put guanxi on pretty much everything I eat.
*
Don't get fake breasts. They look unnatural and can cause health problems. Pay the extra money and buy real ones.
*
They say you can't tame a wild rose. And even if you could, probably the only trick you could teach it would be 'stay.'
*
The difference between a National Intelligence Estimate and tabloids: in tabloids, the women on page 3 are better dressed.
*
I proudly support our enlisted men and women in uniform. The fact that it happens to be a size 62W Girl Scout uniform should make no difference whatsoever.
*
Saw a headline: Massive Pipeline Explosion Rocks Newark. Tried searching on iTunes, but couldn't find any of their songs.
*
The claim that CIA got it right or wrong begs the question of whether there was an it to get.
*
There's nothing more odious to God than excessive piety. Just be satisfied with one piece like everybody else.
*
Ever notice that phrenologists have funny-shaped heads?
*
If education is the vaccine against ignorance, it employs live pathogens.
*
Secret 24. The more expensive looking the CIA office furniture in a movie, the cheaper the screenplay.
*
It's a moot point whether your ass needs kicking, if kicking needs your ass.
<![if !vml]>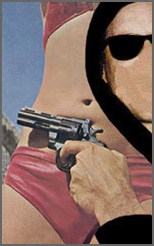 <![endif]>
*
The following information is disseminated on a need for Merlot basis.
*
Don't hate the conspiracy, date the conspiracy!
*
The CIA isn't so much a shadow government, as a government by black light.
*
With but a single exception, foxes too enjoy the chase.
*
On my first day of employee orientation at Langley, the speaker from the Office of Security told us: "Contrary to what you may have heard, the fact that you possess CIA clearances does not mean that Security is obsessed with your sex life."
That was probably the most disappointing moment of my career.
*
Instead of the phrase 's**t happens,' I propose the word shappens. Not only does it eliminate profanity, it's dignified sounding, easier to pronounce, and requires 33% fewer keystrokes to write.
*
Did you ever stop to ask yourself why you have to stop to ask yourself something?
*
Please don't speak to me in that tone of gun.
*
You don't buy the doll because it's inflatable, you buy it because it's deflatable.
*
Jenny is seeking grief counseling. She finds two equally reputable grief counseling services conveniently located in her area. One service charges $150 per session for four grief counseling sessions (non-refundable), with an option to return for a fifth session at a 25% discount. The second grief counseling service charges $160 per session for three sessions (also non-refundable), with an option to return for a fourth session at half price. If Jenny estimates that she's 90% likely to come to terms with her grief after four grief counseling sessions with either service, and 75% likely to come to terms with her grief after three sessions with either service, which grief counseling service should Jenny choose?
*
The truth is not to be feared, only fumigated for.
*
If you've recruited one intelligence asset, you've been recruited by them all.
*
Not only were romantic love and gunpowder both invented in the Middle Ages, they were created in the same act.
*
If this is the steering committee, how do I get on the emergency brake committee?
*
Instead of yelling 'Gooooooooal,' shouldn't soccer announcers yell 'Achieeeeeevement?'
*
Never run away from a problem. If confronted by a problem, wave your arms and yell loudly. If this doesn't succeed in scaring off the problem, immediately go limp and play dead.
*
There are no ifs, ands, or buts about it (there are, however, numerous howevers, althoughs, neverthelesses, and notwithstandings).
*
I read that dogs align themselves with the Earth's magnetic field when urinating or defecating. Trying it myself this week – so far it does kind of feel better.
*
How can a society obsessed with instant gratification realistically expect its children to value concepts like patience (preferably in fifteen seconds or less)?
*
There's untold wealth in Africa, and untold Africa in wealth.
*
Extended List of Adverbial Numbers
| | |
| --- | --- |
| Number | Adverbial Number |
| 1 | Once |
| 2 | Twice |
| 3 | Thrice |
| 4 | Twice twice |
| 5 | Twice and thrice |
| 6 | Twice thrice |
| 7 | Twice thrice and once |
| 8 | Twice thrice and twice |
| 9 | Thrice thrice |
| 10 | Thrice thrice and once or |
| 10 | Twice (twice and thrice) or |
| 10 | Twice twice and twice thrice |
| Numbers above 10 | Multiply an adverbial expression of 10 by the appropriate adverbial number(s) in the table, then add remaining adverbial numbers as needed |
| Example: 167 | (Twice twice and twice thrice) times (twice twice and twice twice thrice) and twice thrice and once |
*
Secret 53910321. When pitching a potential recruit, throw low and inside.
*
When that reporter had a stroke on live television, I thought it was really scary and sad. Because that was the first time I had ever understood what a TV reporter was saying.
*
Not only does history repeat itself, it increasingly forgets where it put its keys.
*
I'd rather ride on the short bus than drive it.
*
I – the word 'God' viewed directly from behind, and/or moving straight toward your forehead.
*
They say men like cars and women like clothes. As a guy, I definitely agree. As long as I'm in my car, what the heck do I need clothes for???
*
Intelligence Community Pick-up Line of the Week: If you're official, I'm FOUO.
*
When choosing between two evils, be advised: if you use the 'eeny-meeny-miny-mo' method, you'll end up with the second evil every time.
*
In the Photoshop of life, some of us need sharpening, some of us need resizing, and some of us need a whole lot of negative warp.
*
SpookSpeak. Orgasm n. A fake fake orgasm.
*
Once you're caught in the mousetrap, why not eat the cheese?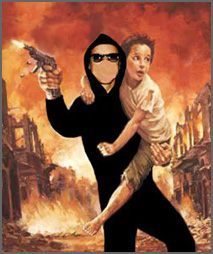 *
Secret 0.7918981. The disguise is the blessing.
*
It's dis information, with a space, where I come from.
*
The first fake was also an original.
*
In a tissue paper jungle, the paper tiger is justly feared.
*
In former times, history was written in blood. Today, using digital laser technology, freeze-dried blood particles in pre-packaged cartridges are printed onto a page electrostatically.
*
If an intersex person and a gender-fluid person get into a dispute, it can quickly turn into a he-and-she-said-he-and-or-she-said situation.
*
Secret 5690. You can people all of the foolishness all of the time.
*
To get a sense of what the real world of espionage is like, imagine the James Bond Theme performed by a junior high school marching band.
*
Misinformation es tusinformation.
*
Birds don't sing after a storm, they sing before the next one.
*
Jack LaLanne's brother Norm lived to be 103. Norm liked exercise, but he wasn't obsessive about it.
*
My life no longer revolves around sex. Sex's immense gravitational field has finally sucked my life into its event horizon and shredded it into elementary particles.
*
He who would loom large should take care not to arrive.
*
Whenever I hear someone say "Where I come from, people leave their front doors unlocked," I always ask that person to close their eyes for a second.
Then I tell them "Yeah, I remember you now."
*
This isn't a daze, it's a power trance.
*
Weapons with the Funniest Sounding Names
1. Nunchuck
2. Halberd
3. HungaMunga
4. Truth
*
The on-ramp to the road to heaven is paved with morally ambiguous intentions.
*
To be a true champion of human rights, in my opinion you need to knock out the reigning human rights champion, and not just win on points.
*
Why are they called "sideburns," and not, say, "doofus grips?"
*
Read that middle class Americans may soon be an endangered species.
Wondered how long before it's illegal to trap them and sell their pelts.
*
Is it really fair to classify sloth as one of the seven deadly sins, when being slothful can actually help prevent the other six?
*
They say a woman must do a thing twice as well as a man to be considered half as good. And I bet I know what that thing is.
*
Whenever someone complains that the world isn't what it used to be, the world is what it used to be.
*
Everything is something else in drag.
*
Secret 31313. If you want to read the fortune, you've got to break the cookie.
*
If a problem well stated is a problem half-solved, state it well again!
*
Technically speaking, an eye for an eye makes the whole world blind except for the last person.
*
Secret 25.6.4. The truth does not change according to our ability to stomach it – though once it hits the colon all bets are off.
*
161.8% of water is a human being.
*
I'd rather have less time than I think, than less think than I have time.
*
You don't pass your prime, you dig out from under it.
*
How can you think outside it, unless there's a box?
<![if !vml]>
<![endif]>
*
Not so fast. Faster!
*
Secret 46. Safe house, dangerous bedroom.
*
To understand the central limit theorem in probability is sufficient to refute virtually any conspiracy theory – but it requires a conspiracy to understand the central limit theorem.
*
Is the cream really rising, or is the rest of the milk in decline?
*
The CIA. Making a difference, and/or helping exacerbate existing differences, since 1947.
*
If I think for one minute that I'm the kind of person who would have sex with me on the very first date, then I'm sadly mistaken.
*
There are currently at least five different versions of the international rainbow flag.
I only hope the matter can be resolved peacefully.
*
Flattery will get me nowhere? That's a hell of a lot better than the place I am now.
*
Is this safe for work, and is this safe for work? – CIA security officer, examining employee's mini safe with racy pictures of wife attached
*
The Occupy Wall Street movement faltered when activists realized that traders were quite busy already.
*
When in Rome, do as the Romans do: pretend not to be a tourist.
*
The word 'begone' isn't strong enough. We need a more comprehensive imperative: benot.
*
Note to My Neighbor About My Sexuality
Dear neighbor:
Last weekend when you came over to my garage to borrow some tools, I noticed you took my sexuality. I'm sure you figured it was your sexuality, and that you must have loaned it to me previously and were just taking it back to your house again. In any case, no harm done – please feel free to use my sexuality all this week if you want. But if you wouldn't mind returning my sexuality when you're finished with it, hopefully by this weekend (my wife and I need it Saturday night), that would be great.
Thanks neighbor!
*
Failure is not an option – it's an employee stock purchase plan.
*
Words of Estimative Probability are the tiny car that twenty-seven clowns pile out of at the circus of intelligence analysis.
*
Domestic abuse?! The house hit me first!
*
Everybody line up and form an ascending spiral. – Team building exercise, undisclosed location
*
Always keep your sense of humor – securely locked in a Class TXTL-60 safe.
*
'Anything worth doing' is a problematic premise.
*
The height of wisdom is a multiple of √-1.
<![if !vml]>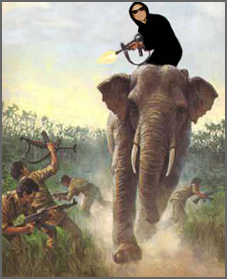 <![endif]>
*
Desperate measures call for desperate times.
*
If they ever write my biography, it'll be one large black smudge.
… And that's pre-redaction.
*
Past, present, future: a collusion to perpetuate a delusion for the sake of an illusion.
*
wikiHow? How wiki.
*
Peace through strength – neutrinos through solid matter.
*
'Twas Thomas Edison did declare
That waste is worse than loss
Yet never thought it fit to pare
His first name to Tomás
*
I'm not afraid to think the unthinkable, I just can't figure out a way to do it.
*
Autonomous remote sensing is the eye of the beholder.
*
Motivational Secret of the Week. If you want to be a guardian of the galaxy, be a guardian of your own little parsec of it.
*
Secret 9111941. Never assume you're at the right briefing, no matter how long you've been standing there talking.
*
Before we rush into creating a society based on love, maybe we could try a society based on like first.
*
Whenever I hear that song 'Torn Between Two Lovers,' I always wonder whether they tore her vertically or horizontally.
*
Secret 48617.0. When you're TDY in Ottawa, the only thing worse than CSIS giving you a bad time is CSIS attempting to show you a good one.
*
As long as they stay there, who cares if the inmates run the asylum?
*
I'm willing to forgive and forget, but I'm damned if I'll be forgiven and forgotten.
*
Intelligence Community Dis of the Day: She's highly personable. I've personed her several times.
<![if !vml]>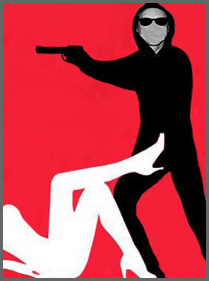 <![endif]>
*
The joke isn't too soon, the tragedy is too late.
*
In retrospect, maybe we shouldn't have used so much hindsight.
*
The real mystery isn't what's under the redaction mark, but what's above it.
*
I may be human scum, but damn it, I'm still scum.
*
The downside of being given a new lease on life: having to choose between a straight-line or double declining balance depreciation method.
*
It's not whether you win or lose, it's why you think there's a game.
*
I'm in touch with reality – getting body slammed is a form of touching.
*
All other things being equal, I'm proud to be an other thing!
*
Due to budget challenges, the dignity of office has been replaced with the dignity of cubicle.
*
My name is engraved in marble at CIA Headquarters (and in order to keep it that way, I'm not telling where).
*
Time cannot erase the memory of love lost – as quickly and easily as it can deallocate that memory using a TRUNCATE TABLE command.
*
Get out before you throw me out. –

*
Not only is life too short, it has acne and looks geeky in gym clothes.
*
You don't teach a man something by killing him. That's my job.
*
The greatest gift you can give to posterity is a good kick in the posterior.
*
If you had a tattoo that said 'Top Secret,' where on your body would it be?
<![if !vml]>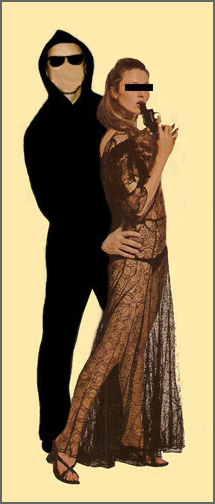 <![endif]>
*
The Covert Comic. Black graffiti on a black helicopter.
*
The credo of every intelligence agency is a burn notice against the world.
*
If I knew then what I know now, by now I probably wouldn't know it.
*
It's almost five o'clock, but I think we have just enough time for one more exercise. Let's have everybody form into groups of one person, and go home. – To a highly appreciative audience at an all-day team building event
*
My biggest regret as a CIA officer? The agents I didn't recruit. I wish there'd been a hell of a lot more of them.
*
Secret

. Under the redaction mark, there was never any text at all.
*
If for any reason this product is not completely satisfied with you, it may return you for a full refund.
*
Wherever people fight against injustice, there you'll find me, offering odds.
*
The 'or' in 'all or nothing' is inclusive.
*
Sooner or later, we all die from complications of being ourselves.
*
Secret 0.9999999. It knows one to take one.
*
I found God. Where do I turn Him in?
*
Secret 7325. Each of us is our own agent provocateur.
*
Actually, I was kind of hoping this is my past life.
*
That still small voice within sure refuses to confirm or deny a lot.
*
My conscience is cleared.

The Covert Comic. Weasel words for a weasel world.