The Covert Comic
Weekly Intelligence Briefing
(Note: Cleared readers only, please.)
Intelligence dissemination limited? No kidding.
● The source spoke anonymously because he wasn't authorized to anonymously rap it to the beat.
● The acorn doesn't fall far from the tree. And usually I don't either.
● Love opens doors where there were only walls - not unlike a shaped demolition charge deployed by special weapons and tactics units.
● That there's a time and a place for everything in no way implies the two intersect. – Catwalk of Spies
PostTopSecret of the Week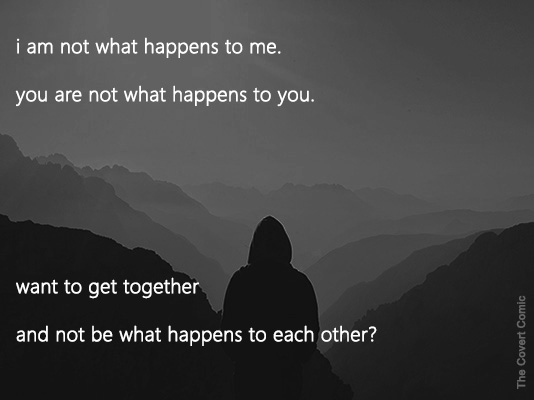 - From PostTopSecret
*
Sometimes the best answer is silencer.
● I'd like to deploy a payload in her subsurface launch silo. – [Context classified]
● I'm not easily ruffled. As for my plumage, that's a different story.
● It takes about half a second to say the word 'jiffy.' That's how long a jiffy should officially be.
● Necessity is the mother-in-law of patents. – Universal Intelligence Estimate
Executive Intelligence Summary
See myself in others? In others' what?
*
Better to be the INT in the IMINT than the IM.
● 'DIRECTED-ENERGY ATTACKS CAUSING BRAIN INJURIES TO US DIPLOMATS?'
… This is a trick question, right?
● You might assume that being my BFF automatically means you're also my BF. But it's precisely that kind of thinking that can make you my XBF and my XBFF.
● Following World War II, the German city of Stolp became the Polish city of Slupsk. To prevent future conflict, maybe the city should be renamed Stupsk.
● I standby my principles. – Tradecraft
Executive Intelligence Summary
'Biological' – the original oxymoron.
The Covert Comic officially isn't on Twitter.
*

The Covert Comic.
Read him while you still can!